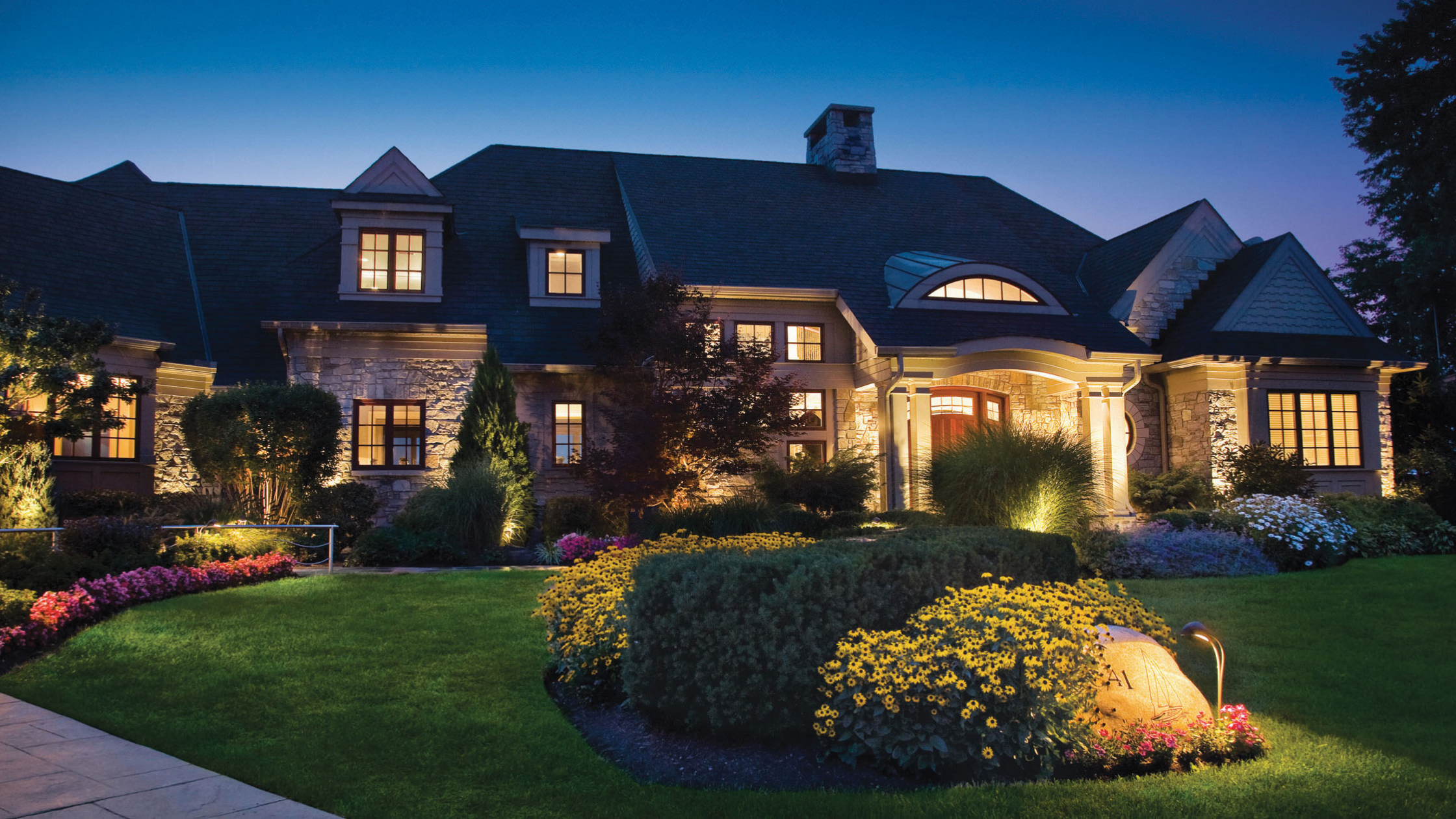 28 Apr

How Lighting Adds Value To Your Yard

If you are looking to give your home some extra love, keep reading. This guide will show how lighting adds value to your yard. You'll be amazed with how it will look when it's lit up at night.

It's up to you to make your yard look like the crown jewel of your neighborhood. Even at night, you may see people just stopping in their tracks and admiring how well-lit it is. We'll discuss the ways it adds value so you can be in the mood to get the job done yourself (or via a professional).

If you love your yard and want an upgrade, keep reading. Let's begin.
Your outdoor area is much brighter
If you want to make your yard look more appealing and brighter, lighting is the answer. It can be so bright that your kids can even play outside even when it's dark outside. You can also have control over how bright it can get.
So you can adjust it to a much dimmer setting for something more intimate. You and your spouse could have an in-home date night and the lighting can help set the mood. Having this professionally installed will be possible if you want it to.
Highlights your landscaping
If you are landscaping on a regular basis, you want to show it off as much as you want. With lighting, you can enhance it to the point where it can still look aesthetically pleasing even at night. If you are looking for one more good reason why you want lighting installed, this could be it.
You can strategically place lights in part of your yard where you want to show off its best features. You may notice your neighbors staring at certain parts of your yard and wanting to model their own yard after yours. Don't be surprised if that ever happens.
Safety first
Whether it's to keep your family and guests safe or to deter criminals, lighting your yard may be the smartest thing to invest in. The more well-lit the area is, the less likely a criminal will be present.
Criminals will be attracted to dark areas. That's because they know the homeowner is either sleeping or away from home. Even if you are on vacation, you can control the lighting from far away and make it look like your home the whole time.
Final Thoughts
If you are looking to add value to your yard, having a lighting system installed may be your answer. Streamline Designs is your lighting installation experts in the Dallas-Fort Worth area that will make it look more beautiful than ever.
When your yard is lit up at night, don't be surprised if your neighbors or guests just stop and stare. You get plenty of benefits that you can possibly imagine with a lighting system that can be placed in the best parts of your yard. To get started, call us today at 817-873-1999 and we'll get started on getting your yard looking better than ever at night.