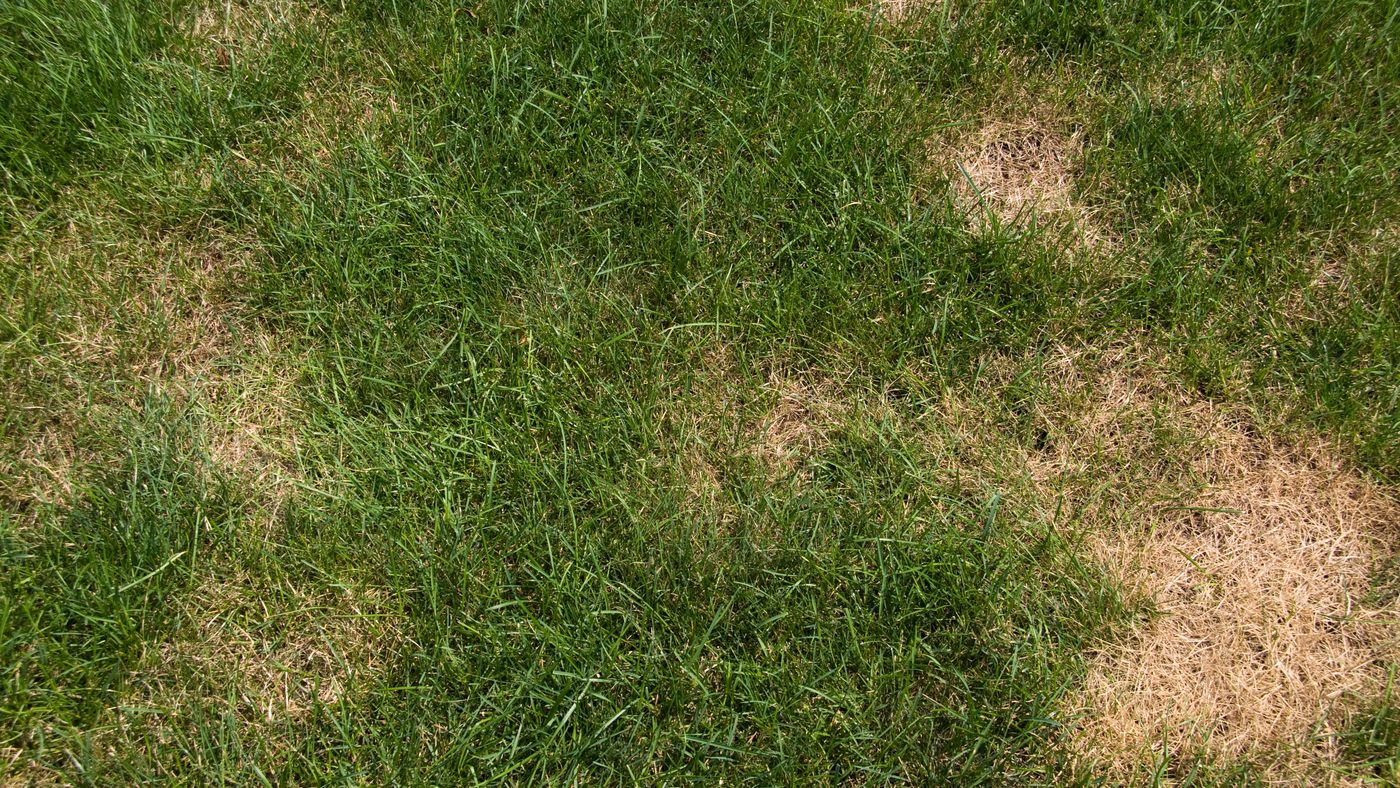 Brown spots in your lawn can be unsightly. But it could also be a sign of other problems. When you see brown spots, they are often caused by dead areas of grass, which can be caused by too much sun, lack of water, or other environmental factors.
While no one wants these spots in their yard, there is good news. You can take steps to treat brown spots and restore your yard to its natural luster.
What Are Brown Spots?
If you have a Zoysia lawn, there is a specific type of brown spot known as Zoysia patch. These brown spots are a common nuisance on Zoysia lawns that can sometimes be difficult to manage. But there are some home remedies that can help get rid of brown spots for good. But first, it's important to identify the cause behind brown spots.
In the case of Zoysia patch, you're dealing with a fungus known as Rhizoctonia solani. This fungus sets out to destroy leaf sheaths. Affected grass will first look like it's wilting but will soon turn brown and unsightly.
Humidity and heat can play a role in the development of Zoysia patch, as well as inadequate air circulation and poor drainage in the soil.
How to Combat Brown Spots
Brown spots on your lawn are a common sight in the fall and spring seasons. These spots are created by various factors, including weeds, insects, disease, or poor soil conditions. Regardless of the cause or type of brown spots you have, prevention is the key to combatting your problem.
Maintain a Healthy Soil Level
One way to prevent brown spots in your lawn is to maintain healthy soil. Ensure there is enough air and water in the soil so that roots can grow properly. This will prevent the grass from turning brown due to poor air or water flow.
To ensure that your soil is healthy, avoid damaging the grass with heavy machinery, over-fertilizing, or over-cutting. Always remember that mowing your grass at an appropriate height is important for maintaining healthy soil.
Keep the Turf Healthy
It all begins with proper watering. If your turf is dry, it will be more susceptible to brown spots. To keep your lawn healthy, water at least once a week, or more depending on the climate in which you live. Brown spots are less likely when the turf receives enough water.
Reduce the Sun's Impact
One of the best ways to reduce brown spots on your lawn is by reducing the sun's impact. This can be done by either planting trees or using a tree-pruning agent. By not allowing the sun to beat down on your lawn, you will prevent it from turning brown.
If you are unable to remedy your brown spot problem, you may need to turn to fungicides. It's likely that there is a fungus present if other preventative methods aren't working. If you aren't familiar with the application of fungicides, you should contact a professional to do it for you.