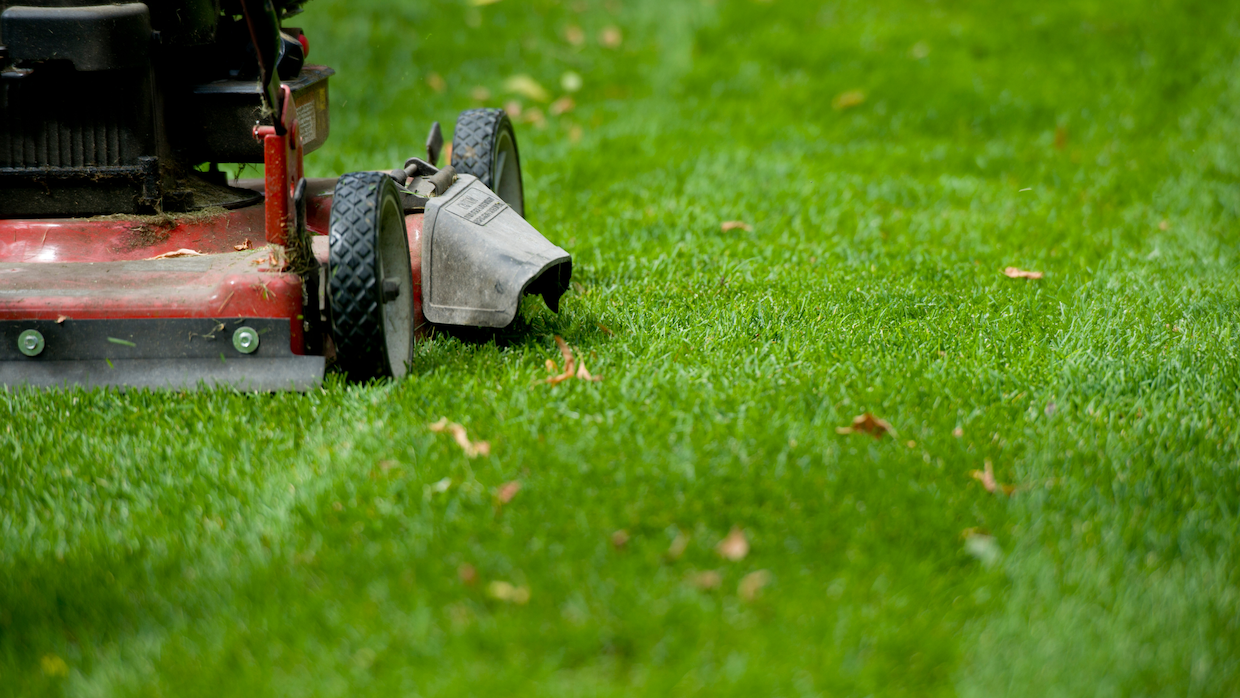 Your lawn requires a bit of care to keep it looking nice. This care should be considered based on the season in your area. While mowing is typically associated primarily with the spring and summer months, there are best practices to consider for every season.
You may not actually have to mow year around. However, it's a good idea to be familiar with how to mow, when to mow, and what to do during off-season for mowing.
In this guide, we will walk you through all of the seasons and what you should plan for when it comes to mowing.
Scheduled Mowing
During the seasons where mowing needs to happen regularly, it's a good idea to establish a mowing routine. We know you might not always be able to mow exactly on the same day or the same time but you should be able to plan pretty close.
How often you need to mow really depends on your lawn and your grass. Some types of grass should be cut shorter than others so you might also familiarize yourself with the type of grass your lawn has.
Some grasses do require mowing all year long but this is not the norm.
If you're curious how often to mow, here's a good rule of thumb for you. Typically, grass should be mowed to approximately 3 inches in height. Mowing it too short can be really hard on the grass. Of course, keeping it too long is simply not visually appealing.
Depending on your climate, you can probably set up a mowing schedule that handles the mowing every other week.
If your area gets a lot of rainfall or has a rainy season, you may need to mow more often during those seasons. The rain will cause the grass to grow much faster.
Off-Season Lawn Care
When you are getting close to the end of your typically mowing season, you should mow in such a way to prepare for this.
In most cases, you will be able to tell when you're nearing the last mow of the summer. When you mow for the last time of the season, cut the grass just slightly shorter to prepare for your off-season.
This means rather than 3 inches, you might mow to a 2-inch grass height instead. For this final mow, we also recommend bagging the grass as you go. This will help keep your lawn from gathering more debris during the off months.
In the off-season you will not mow your lawn. However, you might need to mulch leaves or clear leaves from the yard. You can do this with your mower to make it easier. Mulching the leaves or cleaning them up allows your lawn to get important nutrients that it needs to survive.
StreamLine Designs All-Season Lawn Care
Lawn care is not just for spring and summer. While this is the mowing season, there are things to be done all year. We can help care for your lawn in every season and base that care about what your lawn needs in the season.
Get your quote for lawn care today.