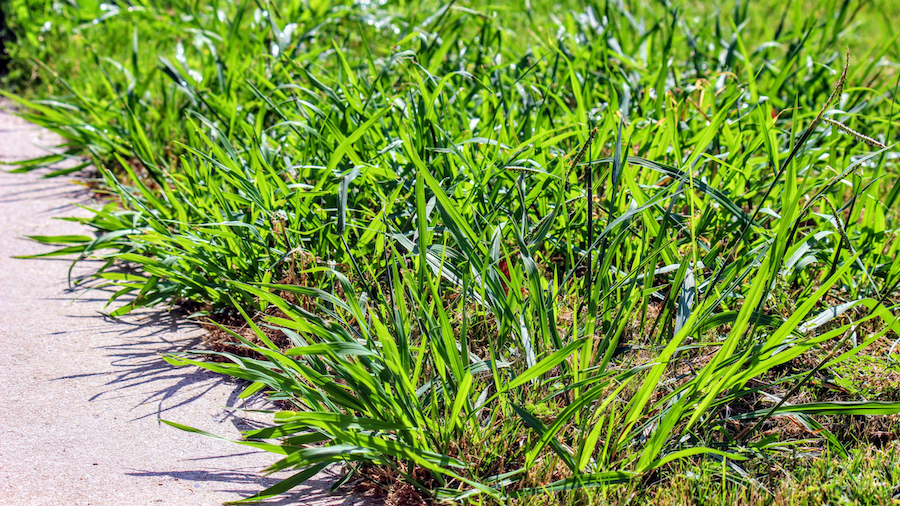 Crabgrass is a burden for many homeowners. It's important that you learn how to prevent it when necessary. If you have any present, you must learn to control it.
This guide is your tool for crabgrass prevention and control. You can do this yourself or leave it to the professionals if the problem is too much. Crabgrass may be growing in your yard right now and you may not be aware of it.
By the time you finish reading this, you can decide which course of action is best for you. A small amount of crabgrass is manageable (unless it gets to be too much). Let's dive right into this quick guide right now.
What to know about crabgrass?
Crabgrass is a weed that is grown on an annual basis. You will usually find it in areas where the soil is sandy and the climate has plenty of sun. Crabgrass will be grown in areas such as your driveways and sidewalks.
Likewise, any areas of your yard where insects may have inflicted damage will be susceptible to such growth. Crabgrass is identified for having leaves that are pointed and wide. They can be grown from a shared stem.
They are light green in appearance and will have nodes that are swollen and shaped like zig-zags. If the soil temperature is about 55 degrees, it will be a prime germination environment for them. If you are using a broadleaf weed control product, it won't be effective against crabgrass.
How to prevent and control crabgrass
Here are some ideas to consider when preventing and controlling crabgrass:
Keep your lawn mowed and fertilized
This will be your best defense against crabgrass growth. As long as it's mowed and fertilized on a regular basis, you will less likely encounter it.
Use a pre-emergent
The best time to apply a pre-emergent will be during the fall or early spring. You'll want to do it before the seeds are able to germinate. It will create a barrier that will prevent crabgrass growth.
Keep in mind that raking and digging may break this barrier. So be careful when you are tending to your yard.
The good news is that many pre-emergents will be effective. However, some of them may be harmful to your health or the environment. It's important to find one that may be eco friendly while not posing a threat to you.
Final Thoughts
If crabgrass is an issue, you can prevent it from growing. Likewise, you can also control a small amount if possible. If it gets to be too much, that's when you need to call in the professionals.
Streamline Design is your crabgrass control experts in the Dallas-Fort Worth area that will be perfect for getting the job done. The less crabgrass you have in your yard, the better. Plus, you'll have a much healthier looking lawn than ever before.
Don't take any chances. Call the experts that will handle all your crabgrass elimination needs. Call today at 817-873-1999 for more information.