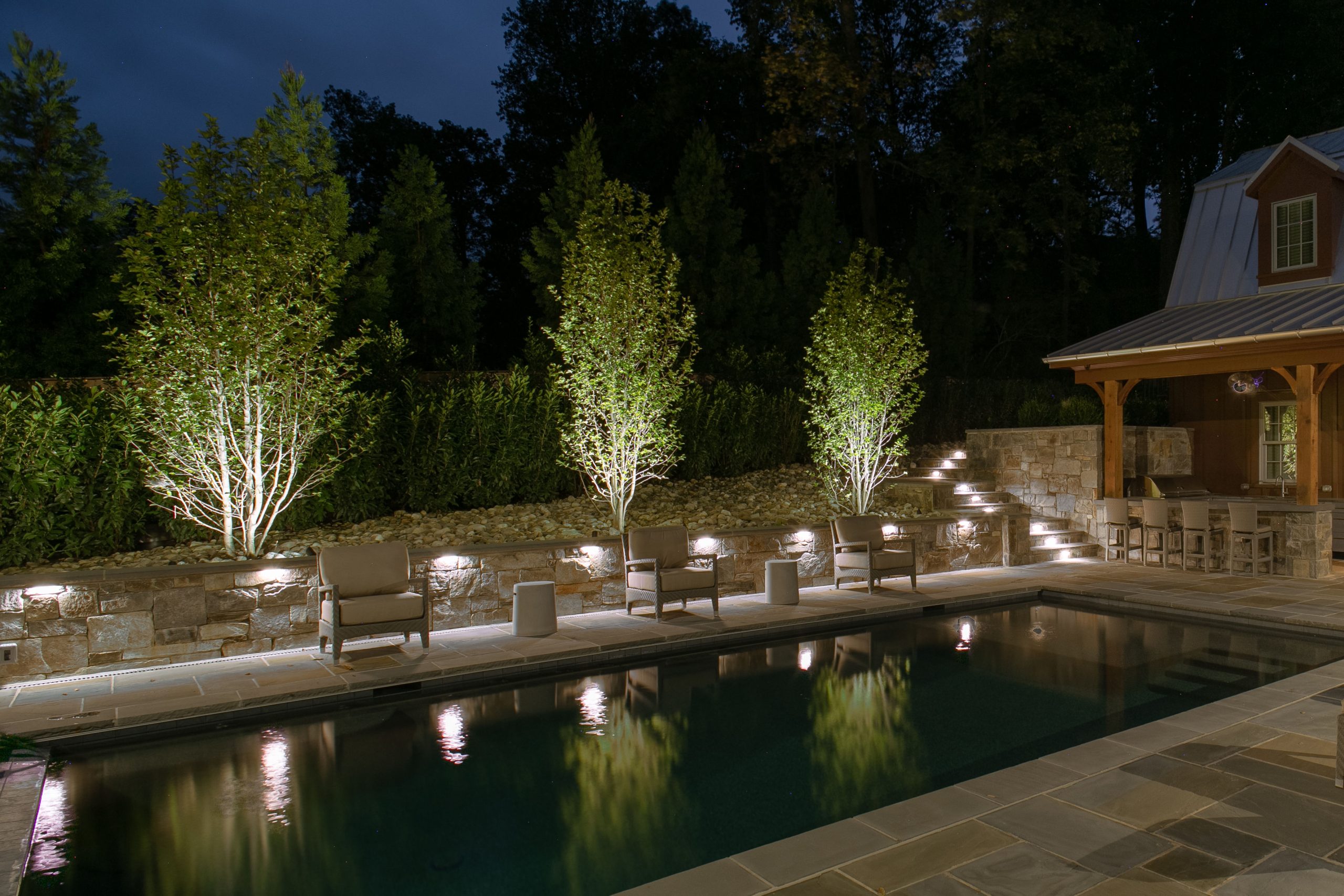 08 Dec

Where You Should Put Your Landscape Lighting

A tremendous amount of effort goes into landscaping. When you care about the landscaping of your home, every detail matters. You curate the positions of plants, the additions of ornaments, and the watering schedule to keep everything healthy. One of the ways to showcase this work is by installing landscape lighting.

When placed properly, landscape lighting highlights the beauty of your home's natural features in the dark. It can make any lawn or garden feel magical, and it makes it a good space to spend time in after the sun has set. If you're considering landscape lighting for your home, these are the areas you should consider installing it.
Along Walls and Barriers
If you've got beautiful wall structures as a part of your home's landscaping, consider using lights to highlight them. Lights on top of walls help to illuminate the area underneath them, providing light to the grounds themselves. You may also consider putting lighting at the bases of walls, shining up and illuminating them in the dark. This provides a gorgeous effect on textured surfaces, like stone or brick walls.
Lining Paths and Walkways
The way you approach this depends entirely upon the kinds of walkways you have on your property. For straight paths with hard intersections, consider only lighting the corners, where walkways intersect. For winding paths, line the sides of the path to illustrate where people should be walking. This helps guide people as they walk, as well as their attention to the plants surrounding the paths. It can also be considered a safety feature, helping to prevent stumbling, or tripping at night.
At the Bases of Plants and Trees
The plants and trees you have in your garden are the showcase of your landscaping. This is true both during the day and at night, should you choose to highlight them with lighting! Illuminating the base of larger trees creates a variety of attractive features, like shadow casting and outlining.
However, lighting doesn't need to be so strategic. Simple flood lights to show the beauty of your plants can be just as effective, and lets your guests see what you've cultivated after the sun goes down.
Around Water Features
Some of the most desirable landscaping features in a home may be the water features that people install. As with any other part of your landscape, these can be properly showcased using good lighting. There are underwater lighting options available, as well as directional lighting options. When you shine light on the surface of the water, especially if it's moving, you create a gorgeous dancing effect with the reflections.
Create Outdoor Livability with Lights
You don't have to stop spending time in the garden just because the sun has gone down. When you add good lighting to the garden, you create an enchanting space that you can enjoy in the dark. Great outdoor lights can illuminate a small gazebo, or even just a bench in the garden that you can relax at. Add some lights to your landscape today!