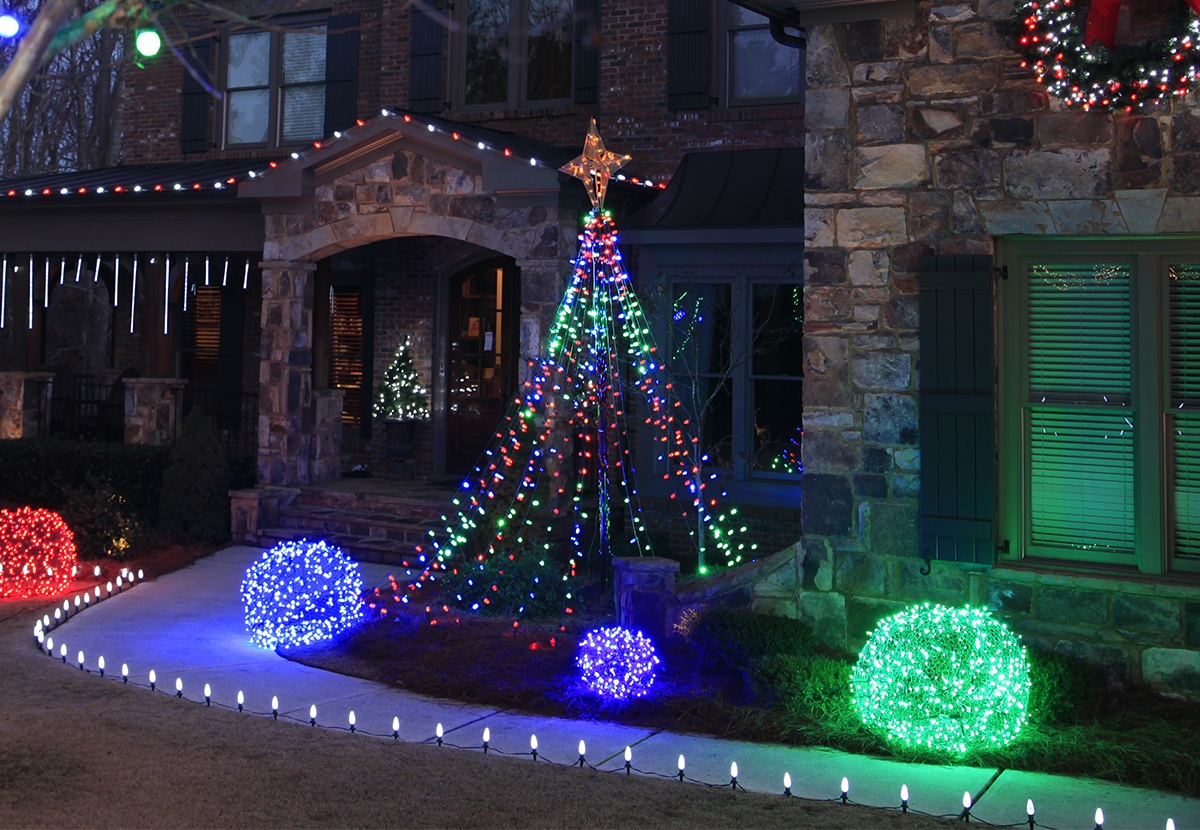 31 Oct

How to Use Christmas Decorations to Create an Outstanding Holiday Display

Thinking back to the holidays during childhood, the illuminations of Christmas lights on neighborhood lawns and homes bring back nostalgic memories. The reds and greens and blinking blues were enough to make even the Scroogiest Grinch heart grow three sizes bigger.

Now that we've reached adulthood and quite possibly have children of our own, it's more important than ever to carry on that holiday tradition. But how can we instill the magic of Christmas into today's youth? Outdoor holiday displays are a good start.

In this article, we'll help you through the entire process of holiday display set up from gathering inspiration to the big reveal.
Inspiring Your Outdoor Display
It's easy to get caught up in trying to have the biggest, brightest, and best display but the most important part of holiday decorating is to have fun. It's also important to make sure you're decorating for the right reasons. If you're doing it for popularity, it's not going to be nearly as enjoyable as doing it to see smiles on the faces of the neighborhood kids.
When thinking about inspiration, there's no wrong way to approach it. Think about your decorating style and what type of display you'd like to show off. Here are a few helpful ways to find inspiration for your own setup:
● Binge-watch some Christmas movies: Christmas media is a solid way to gather inspiration for your display. You can take them literally and by licensed decorations or be more creative and use a specific color palette.
● Go for a walk: If you have neighbors who are ahead of the game with their decor, take mental notes of what you see. Something you find may spark a creative spot in your mind.
● Consult social media: You can also find inspiration from search engines like Google or Pinterest.
Planning and Execution
Once you've found your inspiration, it's time to plan out what you want to do. When you begin the planning process, it may be helpful to draw out your desired design. This way, you can refer back to your original plan while you're setting everything up.
It's also best to stick to your plan as much as possible. Instead of adding things as you go, create your base design first. Make sure you have all the necessary supplies for stringing lights and plugging them in.
When choosing lights, you should make sure they're of good quality. Many types of lights are RGB designed and compatible with an app on your phone. Some lights can also be programmed to follow a specific song. Synchronized light shows are a hit every year and you're sure to be the talk of the neighborhood if you go that route.
If you want to add to the ambiance, consider purchasing blow-up yard decor for a cartoony look or freestanding lawn ornaments with pre-strung lights for a more understated style. Lastly, your color choice should match your intended style. If you want a classic Christmas look, go for reds, greens, and blues. But, white lights are more suitable for a modern home.