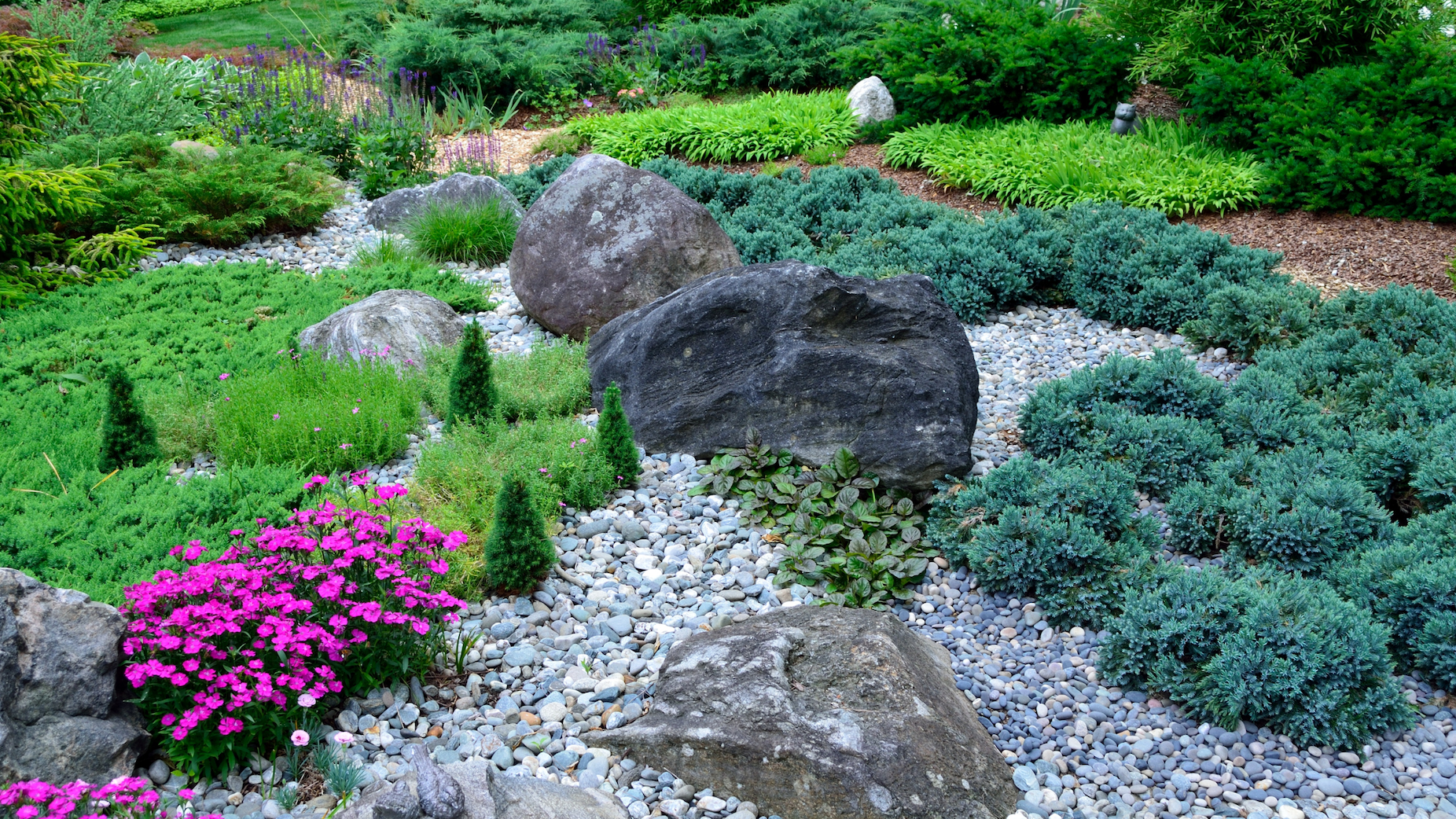 Rocks are used in landscaping all the time, but not many people know how to use them. In fact, rocks add a sense of pizzazz to your yard and can be used in a variety of ways; however, you need to know how to use rocks before placing them in your garden.
If you're interested in learning how to use rocks in your landscape, keep reading to learn more about the benefits of using rocks and how you can incorporate them into your design projects.
Create a Boulder Fountain
A boulder fountain is a great way to add some natural beauty and interest to your yard. A boulder fountain can be as simple or as elaborate as you like, depending on what you have available at the site and your personal preferences.
You can create one by stacking rocks, gravel, and sand in a shallow pool. Water will cascade down the rocks and collect at the bottom of the pool, creating a beautiful display that will add charm to any backyard or garden.
Add Polished Pebbles to Your Landscaping
Polished pebbles are another great way to add texture and design to your landscape. They come in all shapes and colors so that you can use them in many different ways. Use them for walkways, stepping stones, or even as decorative elements on top of your plants.
You can find polished pebbles at most landscape supply stores or online. They come in many different shapes, sizes, and colors, so you should be able to find one that fits your needs easily.
Place River Rocks in Your Bed
Rocks are a great way to add textural interest to your landscape, but they also add a little color. The best way to use river rocks in your bed is to place them where they can be seen.
If you have a small backyard, this can be as simple as placing them along the edge of the garden. A larger yard will require a little more creativity, but you can still create a beautiful effect by using river rocks as stepping stones or decorative pieces.
Replace Mulch and Compost
If you're looking for a quick fix for replacing mulch or compost, consider adding some decorative rocks to the area instead. The textures will be similar, but the visual effects will be different — especially if you use different types of rocks, such as granite or marble.
They won't blow around in the wind as mulch does so they won't get into your garden as easily. And because rocks come heavy, they'll stay where you put them. If you're going to put them on the ground, make sure they're large enough to hold their shape.
Create Edges for Your Garden Beds and Gravel Paths
This option is where you can use rocks to create a nice edge for your garden beds. You can use them in a variety of ways, but the most common is to put them along the edges of your garden beds or gravel paths.
You can also use rocks as borders between sections of your yard if you have enough room to do so. If not, spread them out around the edges of your yard and see what happens.
Conclusion
When it comes to adding pops of color, incorporating rocks is an attractive way to bring the outdoors in. Whether you're designing your own landscape or simply looking for a touch of rustic and refined, these five diverse ways to add rocks are sure to satisfy and inspire.